Vow Renewal

Ogunquit Maine Vow Renewal Package
Available September through June

$299 + Room rate and Tax for on-site ceremony (two night minimum)
$399 + Room rate and tax for Marginal Way ceremony. (two night minimum)
Add $219 for an optional photo shoot, details below
Please Read Prior to booking a ceremony with the Gazebo Inn Ogunquit:
If you plan to visit the Inn please contact us for an appointment, we want to be sure we are at the Inn

Our vow renewal package is an incredible value for what we offer, we do this to help couples looking to renew their vows at a top rated Inn in the country and enjoy a romantic getaway. Our vow renewal is designed for the intimacy of the couple. Couples can have up to four guests, at a charge of $109 per person. This will be added to your room for ceremonies on or off site, and will include the ceremony attendance, toast, and the dinner. For the comfort of other guests we will strictly adhere to this policy. If you wish to have more than 4 guests please look at other venues, if you have 4 or less please read on about our great package and we look forward to making this the perfect day for you. Due to of the popularity of this package please e-mail or call for open dates before booking online. Also please keep in mind when choosing our Inn we are 16+ for age of guests.
Want a romantic memorable renewal at one of the country's top rated small and intimate Inns?
Package Includes
·
· Ceremony & officiant
· Full bottle of Champagne to toast in our Great Room, sparkling cider also available
· Optional Photo-shoot around the Inn and of ceremony, see below for details
· Transportation to and from an off site ceremony and dinner for the elopement couple.
· Dinner for 2 at Clay Hill Farms, 4 courses, Appetizer, Salad, Entrée and Dessert, you can choose anything on the extensive menu. In the event Clay Hill Farms is closed, dinner with be at The Old Village Inn, with a 3 course dinner.
Ceremony Day
Our breakfast buffet is served at the Inn from 8am – 10am, a great way to start your day! Many couples will decide to get salon treatments done the day of the ceremony in late morning or early afternoon. We will meet in our Great room around 3:00, at this time our car will drive you to the Marginal Way, if you have chosen to be married seaside. If you have chosen the optional photography package, Peter will take photos during the ceremony, and photos after the ceremony during a champagne toast back at the Inn. Our car will then take you to dinner at Clay Hill Farms (if you have chosen a day Clay Hill is closed dinner will be at the Old Village Inn). Dinner can be chosen off the regular Menu, and will include 3-4 courses depending on the restaurant. At the end of the meal you will be picked up in our car and returned to the Inn to enjoy the evening.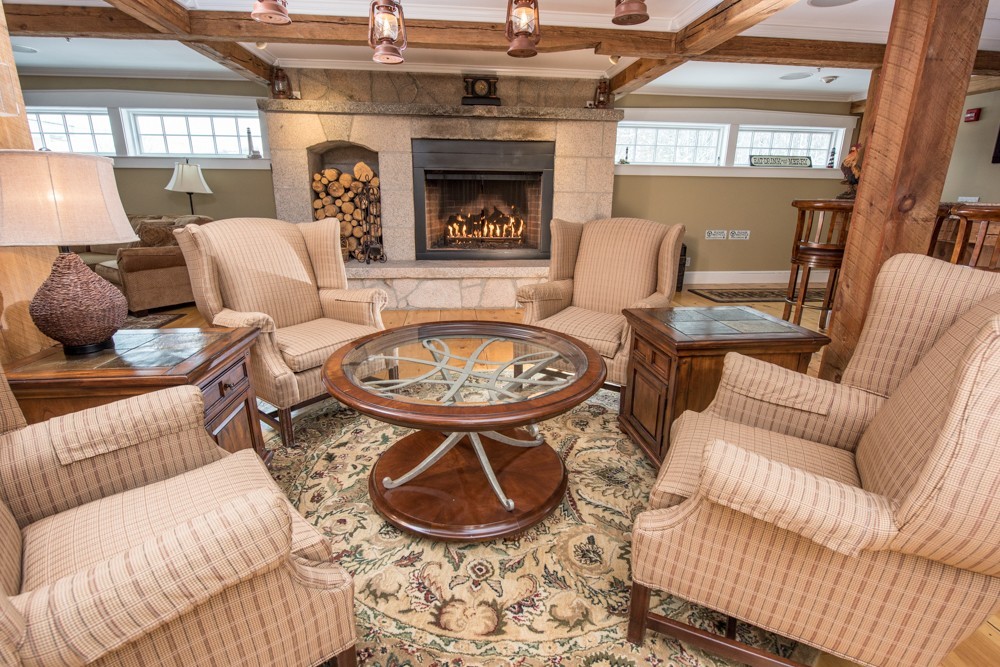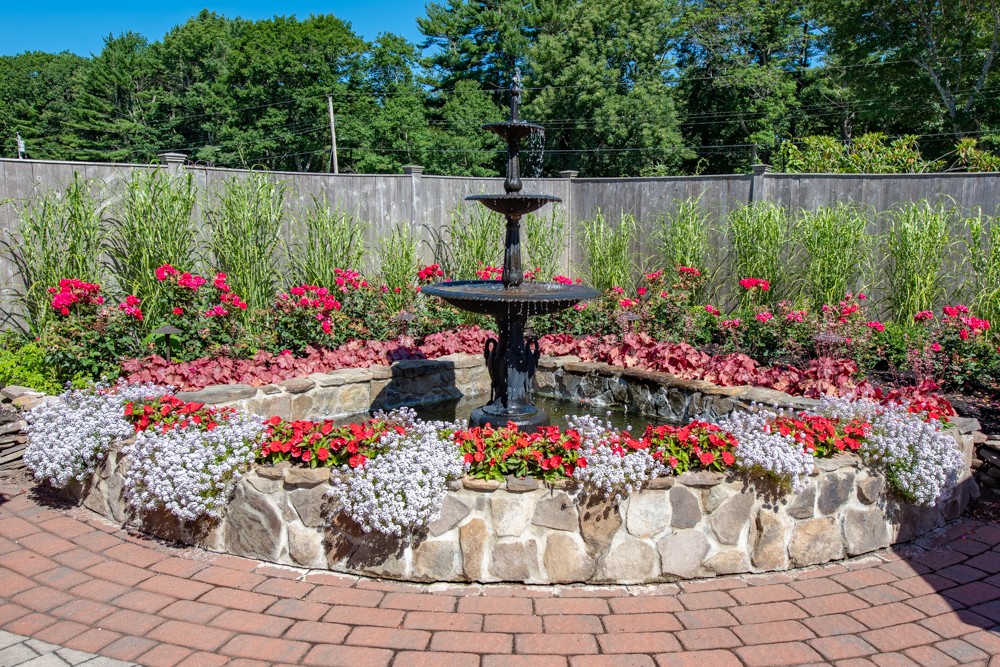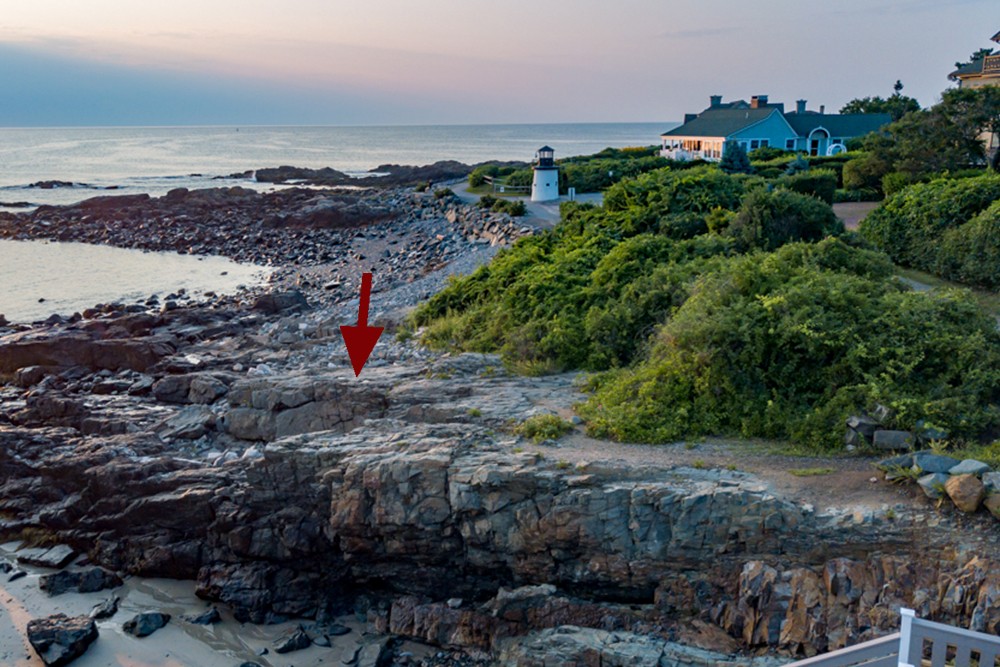 Onsite Fireplace Ceremony Onsite Fountain Ceremony Offsite Marginal Way Ceremony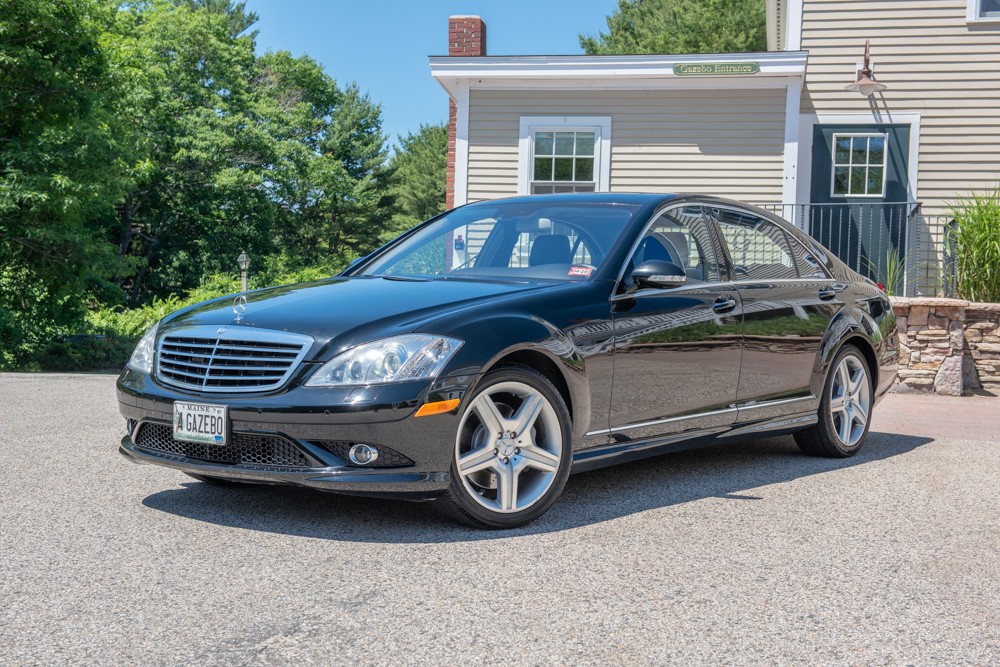 Car Service
Photography